Interstate Car Purchase – Things You Should Know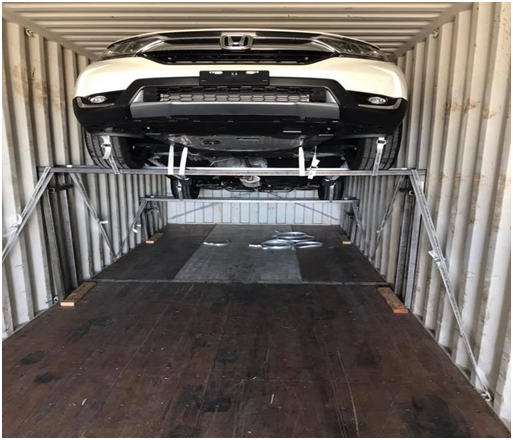 When you are passionate about a car and it's located in another state, the thought of the potential hassle in buying and transporting a car interstate may put you off that car; but the process can actually be simple.
Image Courtesy: dazmac.com.au
Here are some useful bits of information on what you'll have to do and what to look for while buying a car interstate.
Can You Buy a Car from Another State or City?
Yes, buying a car from another state or city is always possible; but it's certainly going to be more complicated than purchasing from the same state.
Arranging for the transportation of the car to your city or state would be a major task, along with transferring the registration into your name and state.
Still, there are options like car shipping Melbourne to Perth from Dazmac Logistics that make the process easy.
Pros and Cons of Purchasing a Car Interstate
Pros
You Get a Diverse Choice: When you expand your search towards cars in various states, you get a lot more options.
Potentially Cheaper Cars: There may be a great variation between car prices in various states, so, you can get a car at a low price than that in your own state or city.
Cons
You've to Arrange an Inspection: Inspecting a car in person is always a good idea before committing to buying it, but arranging an inspection can be difficult if the car is interstate.
You'll have to arrange transport and also have to take time off work to cover travel time or do the inspection on a weekend.
Costs of Transport and Travel: You'll have to shell out money for traveling for inspection which can be costly. Then if you choose not to buy it, you still have to spend the amount.
If you buy it, you'll need to spend money to get the car home, whether driving it yourself or hiring a professional car delivery company.
The cost of transport differs depending on the distance to which the car is to be transported, the type of car and even the cost of fuel.
So, it's better to compare quotes from several companies and choose the best one, just as you consider the cost of shipping car from Australia to New Zealand according to Dazmac Logistics.
Image Courtesy: dazmac.com.au
Other Costs
Besides the purchase price and the cost of moving the car, there are a few more costs to consider while purchasing a car interstate:
Transfer of Registration: You'll have to bear the cost of transferring the car's registration in your name when you buy any car.
However, if the car is first registered in your name in another state before you bring it home, you'll need to bear the cost of transferring the registration over to your place of residence.
Roadworthy and Safety Certificates: You'll also have to bear the cost of obtaining the roadworthy and safety certificates (pink slips) to register the vehicle in your state. Costs of these may vary between states.
Insurance: Also, keep in mind that as a part of the cost of vehicle registration, you'll also have to pay for compulsory third party (CTP) insurance.
This will be a few hundred dollars or more; but it's included automatically in the registration cost everywhere except the ACT, NSW, and Queensland.
Thus with the right information, you can make your interstate car purchase hassle-free.