2022 Acura NSX is Coming and It's Even Better Than Before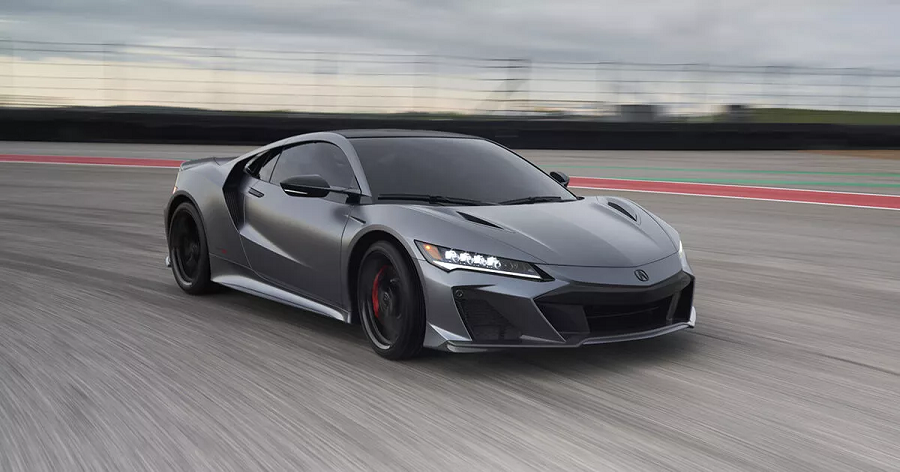 When news came out that the 2022 Acura NSX will be the last of the line, quite a few NSX fans were heartbroken. How can the flagship model of the Acura brand end its run in just 6 years of production?
Price and Demand
The demand for the last of the NSX is therefore quite high, despite prices starting at $171,495. That's a bit more than the $159,495 minimum you have to spend for previous models, and that doesn't take into account the cost of various options. Put in the lightweight package, and you add an extra $13,000 to the total price.
But elementary economics tells us about the law of supply and demand, and the supply is quite low. Acura plans to make only 350 units of these supercars, and it's safe to say that there will be more potential buyers than there are available cars. At least the North American consumer base can't complain that 300 of these 350 units will be reserved for the American buyers.
Still, that's a bit of a bargain. Consider that super cars with similar performance come from brands such as Lamborghini, Porsche, and other brands cost a bit more. In fact, the very first serial production 2022 NSX Type S sold for $1.1 million at an auction during the Monterey Car Week.
Part of the reason why it's so highly regarded by modern consumers is that it's a hybrid. As any motor fan knows, the automotive industry is very much aware about the increasing demands of consumers for optimal fuel efficiency. It's the reason why even brands such as Porsche are now offering hybrids and fully electric cars as well.
Type S Power
Acura opted to release the 2022 NSX version as a Type S, to celebrate its last year of product. As a Type S, it means that this final version offers a significant upgrade over all previous models. It basically enhances a car that was already notable into a vehicle that's undeniably impressive. In fact, many contend that this gas-electric hybrid sports car is among the most high-tech cars available right now.
 Under the hood of this 2-seater coupe, there's the twin-turbocharged 3.5L V6 engine, mounted in the middle of the chassis. This powerplant is quite robust, especially in its current Type S version. You've got all new components, such as turbochargers, intercoolers, and fuel injectors. All these new components increase the output to 520 hp along with 443 lb-ft of torque.
But that's not all, as you still have the electric component. In fact, you have 3 electric motors installed to back up the V6 engine. One electric motor is for the rear axle, and you have an electric motor for each small wheel. With the electric motor power output added, you get a total system power of 600 hp (at least) along with 492 lb-ft of torque.
Super Speed
To say that this is fast will be an understatement. It also helps to quicken the speed with the TMU 9Twin Motor Unit) on the front wheels, with new gearing. The 9-speed dual clutch automatic transmission is still basically the same. But it has been retuned so that you get a faster launch and quicker gear shifts. You get up to speed in less time.
You don't really get publicized acceleration stats from Acura, but it's easy enough to guesstimate how fast the 2022 Acura NSX Type S can go. It's actually part of the fun to discover this on your own.
However, it's a well-known fact that the previous Acura NSX required only 3.1 seconds to go from zero to 60 mph. With the more powerful engine and faster gear shifts, this new Type S version should go even faster. You shouldn't be surprised if you can get from standstill to 60 mph in about 2.5 seconds. You'll also need less than 11 seconds to finish a quarter of a mile, while reaching at least 125 mph along the way.
Whatever definition you use for the term "supercar", the 2022 Acura NSX Type S certainly meets the standards.
It handles nicely as well. Acura has enhanced the special Sport-Hybrid All-Wheel Drive (SH-AWD) to optimize the car's performance when attempting sharp cornering. The new NSX also features brand-new split 5-spoke wheels for the front and rear, and these are designed for improved track performance. The Pirelli P-Zero tires are also made with the special H0 compound, which was made to boost the grip.
Features
On the outside, the design has been upgraded. The aerodynamics has been enhanced to boost the powerplant cooling. Even the carbon fiber roof, which used to be an extra option, is now a standard feature. This roof cuts down on the weight up top, thereby lowering the center of gravity for the NSX.
The Lightweight Package even cuts down on the weight further, taking out an extraneous 58 pounds. This package also offers the carbon interior trim, the carbon-fiber engine cover, and the carbon-ceramic brakes. That's a lot of carbon.
Conclusion
If you can, go with the Gotham Gray paint job, which looks stunning and fit for either the Batman (or even Darth Vader). But only 70 units will be available in this color. But regardless of the color you pick, you can be certain you're getting one heck of a performance car!