A Guide to Hiring a Reliable Van Rental in Singapore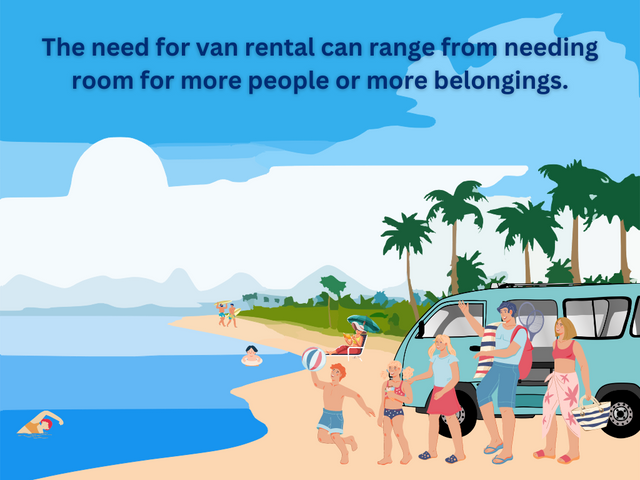 There are several reasons to look for a reputable van rental in Singapore. It can include when you are going on a road trip or need to transfer bulkier belongings that will not fit the trunk of your car. A van rental will provide you with mobility and independence. However, selecting the best firm might be challenging, especially if you do not know what measures to take. This article will assist you in choosing the best van rental firm to maximise the benefits and mistakes you should avoid.
5 Tips for Choosing a Rental Firm
It may appear straightforward to rent a van for your next vacation. However, after you see how many van rental firms around Singapore are available, you will understand that this work is more challenging than it appears. After all, you will choose the most dependable firm from a sea of hundreds. Here are five pointers to assist you in narrowing down your van rental firm prospects.
#1 Define Your Requirements
Knowing what you require is the first step in selecting a van rental firm. Determine your budget before you decide on renting a van. Estimate the number of people or how much stuff would need to fit and if you require other provisions, like a vehicle with a wheelchair ramp. Understanding your requirements might help you limit your choices.
#2 Ask for Referrals
Ask around in your social circle for recommendations before combing the internet for reliable van or truck rental firms in Singapore. Ask a relative or acquaintance who has had an experience with a specific vehicle in the past for referrals. If you are going to similar locations, find out what service they used and what they thought of it. A firm must be worth checking out if they provide a glowing recommendation.
#3 Convenient Service
Some van and truck rental firms around Singapore get a professional cleaning service for their vehicles between rentals. It is especially critical now due to health and safety concerns for travellers. Some firms also provide online rental applications for more efficient pick up. You should also consider the various choices they offer or if it is possible to pick up your van rental at a more convenient location. Everyone desires a stress-free move or holiday.
#4 Explore Their Website
A simple glance at their website might reveal a lot about a van or truck rental firm around Singapore. Consider if their website looks professional and provides in-depth information about their services. Look for their contact information or address on their website. The rental firm is most likely trustworthy if its website appears well-thought-out and well-designed.
#5 Wade Through Reviews
The number of reviews a van or pickup truck rental firm has in Singapore can influence your decision. However, they can also be irrelevant if most evaluations are brief and uninformative. The ranking and quality of these reviews are the most significant factors to consider. Remember that firms can purchase reviews, so avoid those with just 5-star ratings and uninformative explanations.
Choosing a reputable van or truck rental form in Singapore can make the process more efficient. The right firm can offer your primary requirements and many more. However, it does mean you have to get these other services. A reputable firm will provide you with services that can go beyond your fundamental requirement without extra cost.
4 Mistakes You Should Avoid Committing
You are probably preoccupied with the planning and organising as you hire a van rental. These distractions may cause some people to commit blunders that cost them time and money. Here are four mistakes you can avoid when hiring a van or truck rental.
#1 Insufficient Research
Failing to thoroughly research a prospective truck or van rental firm in Singapore might result in selecting a firm with low-quality automobiles or less than mediocre service. You could choose a firm ill-equipped to meet your transportation needs if you do not do your homework. It is especially imperative to study a firm and its service thoroughly, especially if it is one that popped out from one of your internet searches. Meticulously examine their rental agreement and ensure that the van rental units are in good working order.
#2 Forgetting Insurance
May it be vehicle or goods insurance, ensuring your purchase is crucial. Failing to buy comprehensive coverage for the vehicle or its load can be detrimental to you. You may be held accountable for any damage to the car by the van or truck rental firm in Singapore.
#3 Failing to Determine Additional Costs
There are van and pickup rental firms around Singapore that will charge you an extra price if you return the vehicle after hours. The time it takes you to arrive to and from your destination should be coordinated so that it minimises your rental expenditures. Ensure you understand all hiring regulations and attempt to reduce your cost during the process.
#4 Under- or Overestimating Vehicle Sizes
Always double-check the vehicle size before signing a truck or van rental agreement. The car must be large enough to accommodate all of your items or people. Estimate the size and amount of belongings or passengers that need to fit into the vehicle. Before you begin the van rental process, go through the size specifications with the organisation.
Spend a relaxing vacation or make your move more efficient by ensuring to avoid committing the following blunders. Most van or truck rental firms in Singapore can help you determine the most appropriate vehicle for your needs. Do not be afraid to seek their help.
Select a Firm with an Excellent Track Record
Edmund Vehicle is a reputable van or truck rental firm in Singapore that has been leasing long- and short-term corporate cars and automobiles since 1996. The company offers vehicles such as pickups, trucks, vans, passenger vans, minibuses, and sedan cars to satisfy every customer and their demands. The firm has other services, including used or new automobile trading, parallel import, and vehicle insurance. You can find more information by visiting and exploring their website.