2020 Genesis G90: Does it Meet your Expectations of In Car Luxury?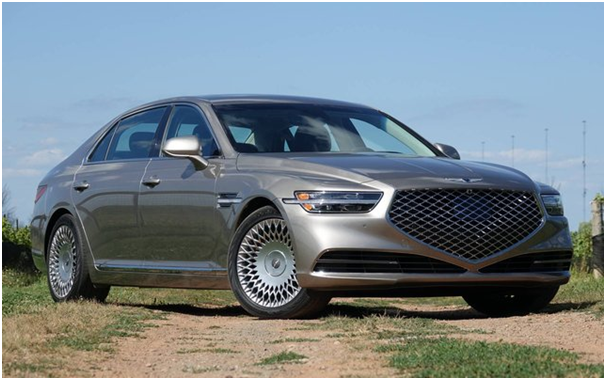 When we think of luxury cars, we actually start expecting and dreaming. But how many cars can boast of fulfilling the dreams of its users? Well, though it is a relative question that can't have a definite answer, if we survey the customer feedback, we can actually have some authentic answers. Today if we search for the best models of luxury sedans, there are few names that will invariably pop up without fail, and one of those names will be the 2020 Genesis G90 for sure. Is it because it has really met the expectations of most of its users? When we asked the most popular New Jersey luxury sedan dealer staff members about the same, they answered is with the following explanations.
About Meeting Expectations
They started by stating some facts about the segment of luxury cars, especially the sedans. They said that the tastes and preferences of luxury car buyers, especially those who prefer it in the sedan shape do share some common notions, though there can be few differences of opinion as well. But usually, they all like sedans because they love to get noticed by the passerby and be appreciated for their unique and classy choice. Among them, while a sect of buyers like flowery and jazzy expressions of luxury, there is also a group of buyers who prefer more subtle touches and fruitfulness over frills. The 2020 Genesis G90 targets this second set of buyers as it has recently dropped down all the flowery expressions and invested in smart choices through the most effective technology features and a more rounded up service.
Look Wise
The 2020 edition of Genesis G90 got an update on its exterior front where new body panels and pairs of roof and doors embrace the stylized body that now sits a silver-colored shield-like grille at the front to behold the signature of the brand. A mesh grille to joins the front show, while new pairs of matrix-style 19-inch wheels are included in the list of optional features to complete the circle of its new smart look, meeting the expectations of people's expectations on its visual appeal.
Feel Wise
The look inside is updated as well. The cabin breathes in a fresh ambiance with the ushering of premium upholstery and other materials, while a new design emphasizes the presence of the dashboard that now has more number of horizontal lines to make it look wider. Genesis applies chrome plating everywhere to accelerate the swanky look that is otherwise been laden with fine leather swathes on the seats, with beautiful piping of double stitches to match the abundant usage of open-pore wood textures.
Ride Wise
A car doesn't qualify as a premium luxury one if the rides aren't smooth enough to match its otherwise impressive qualities. Ask any New Jersey luxury sedan seller, and he will agree that the 2020 Genesis G90 models are crowned as one of the best luxury sedans, because it finally meets the expectation of its users of a creamy ride. That is attained by this series of luxury sedans for the most effective combination of powertrains and driving dynamics, as well as the noise cancellation system that keeps all the road imperfections hidden from the boarders forever.