How Chevrolet Dealerships Extend Dedicated Maintenance Services to its Users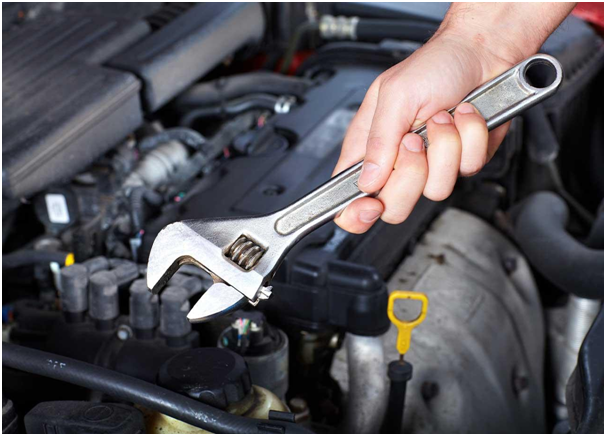 Chevrolet is an automaking brand name that has earned long-lasting trust not only from the car users but also from auto critics and experts through decades. Anyone who has been a Chevrolet car owner will agree without any hesitation, that once a Chevrolet model gets sold from a reputed Chevrolet dealership, the owner becomes a part of the Chevrolet extended family, and that relationship is maintained by the brand with the post-purchase care and maintenance services done at their well-equipped service centers.
A certified mechanic at the Salinas Chevrolet service center seconds this opinion by showing us the massive infrastructure each and every Chevrolet service center is built with to attend each and every issue of the car, with equal, impartial, mechanical as well as human care.
So, they suggest all the Chevrolet car owners, bring their Chevrolet cars to the same dealership service center for any maintenance job, be it a regular one, or an issue that needs special process of repair.
Routine Maintenance Services Offered by Chevrolet Service Centers
Whether it is time to change the oil, the filters, the tires of your Chevrolet vehicle, you can simply book an appointment online with your own dealership service center.
Every Chevrolet service center offers oil change service, and you can stay rest assured that they will change or top up the engine oil only with the recommended oil type, and for this, you won't have to take up the hardship to choose or buy the oil yourself. The staff members will take care of all.
If your car has been older than a year, then it is time to replace the filters as early as possible. For this, you don't need to hop garages and ask for quotations. You can also skip the hard work of doing it yourself, as your own Chevrolet dealership will have its own service center to attend to all these servicing jobs. They can change the oil, air filter to keep up the good health of your Chevrolet vehicle.
Tire rotation and wheel alignment are the two most regular maintenance jobs that keep your car safe on roads. When your car has driven 10000 miles, it is time to check out the air pressure, the tread life left in the tires of your Chevrolet vehicle. For this you can simply trust your own Chevrolet dealership from where you have purchased your own model. their own service center will perform these maintenance tasks at a much cheaper rate but with a professional guarantee as you are its valued customer.
Special Repair Jobs
The Salinas Chevrolet service center staff assures, that if you are facing any technical trouble with your Chevrolet car, the best way to get it back on track, is allowing your own Chevrolet dealership to take care of it. each dedicated Chevrolet dealership will have its own service centers spread all over a city, where they will address all the issues related to the functional parts of your Chevrolet. It will be a one-stop place to bring your car, where everything starting from diagnosis to repair work, from maintenance to the finishing paint job will be done under one roof, and you can get your Chevrolet back to its original shape without having to run about in different shops for a guaranteed servicing.