What is Mazda's "Sustainable Zoom-Zoom 2030"?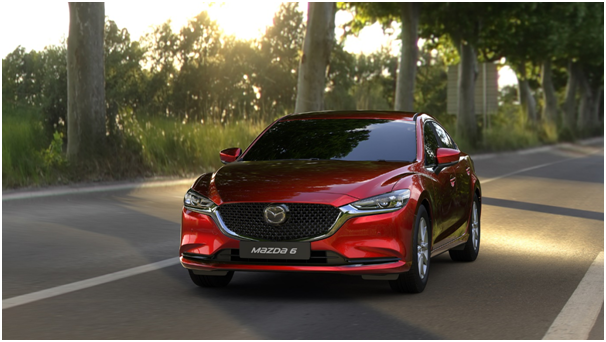 Mazda has recently mentioned about their forthcoming project "Sustainable Zoom-Zoom 2030," which they described as a new vision of long-term surviving technology that will be developed to create a more sustainable way of using vehicles. Though they mention the year 2030 in the name of the project, it has actually already in the process, and the route map is clear.
A Little About the Vision
A reliable source, we know who is from the Moreno Valley Mazda dealer informed us that the original vision of "Sustainable Zoom-Zoom" was announced way back in 2007, in which the auto making has talked about balancing both driving pleasure and leaving an exceptionally good environmental footprint through the Mazda vehicles which will also guarantee a higher safety performance.
Our auto expert friend further explained that in an era when the automotive industry is seeing rapid advancements taking place, this new vision from Mazda is welcomed by the world that promises to bring a new generation of cars with technology that will work towards making the planet greener without compromising on the transportation luxuries.
It is now given a longer-term perspective that has all the right fundamental appeal for the automobile industry that is now all set to help people solve their issues, maintain the atmosphere,  and instill greater social value in the minds of people.
In this view, the Sustainable Zoom-Zoom 2030 as a vision is focused on three elements,  the planet earth, society, and its people. So let us take a look at how this vision approaches these three major issues.
Mazda's Approach Towards the Earth
Mazda's approach towards this conservation of nature will be focused on creating a sustainable future of the people in which both they and cars can coexist while giving back the earth its original bountiful resources and its beauty. For this Mazda names its engineering project as "well-to-wheel" in which there will be expansive measures taken to reduce the carbon dioxide emissions throughout the entire life cycle of the vehicle.
In this perspective, Mazda aims to reduce the carbon dioxide emissions to 50 percent by 2010 and 90-percent reduction by the year 2050. The solution they have already talked about is manufacturing more advanced internal combustion engines that will use some form of electrification technology by the year 2030.
On this Mazda spoke about pursuing the governmental procedure to encourage the widespread usage of renewable energies like micro algae bio fuels that will help in curbing down the threats of global warming and reduce air pollution.
Mazda's Approach Towards Society
To ensure more unrestricted mobility for people, Mazda is all set to develop more advanced safety technologies following its own Proactive Safety philosophy, to eliminate traffic accidents. for this, Mazda is focused on creating the perfect driving position for all drivers, in which good visibility and  pedal layout will also be rectified, through standardization of Mazda's own i-Activsense packages.
Mazda's Approach Towards People
We were explained by the Mazda dealer Moreno Valley staff members that with the Sustainable Zoom-Zoom 2030 vision Mazda is working hard on enhancing the design aspect of its vehicles with better outward visibility and comfort to maintain the well-being of the mind of Mazda car users especially for the ones who will sit behind the wheels.