5 Essentials for a Motorcycle Road Trip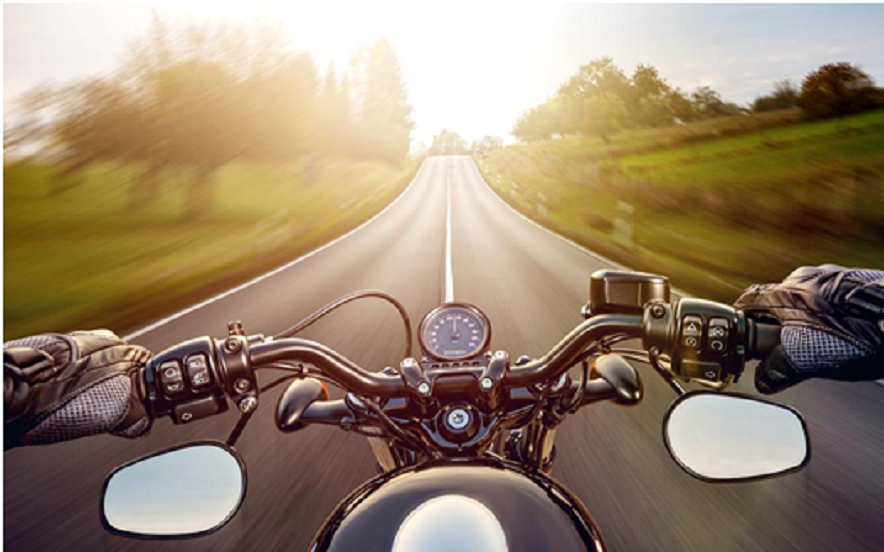 It's the perfect time of year to jet off on a scenic motorcycle road trip. Your bike gives you a front-row view of the best show on earth, the natural world. Research shows the experience of taking a trip on a motorcycle is often just as exciting as the destination itself. Whether you plan on camping or staying at the nearest hotel, you'll need to get ready to spend days — or even weeks — on the back of your motorcycle, depending on the length of your trip.
The most experienced riders can usually handle up to 300 miles in a single day but driving for six hours straight is usually enough to leave anyone feeling exhausted. The sun, wind and all the vibrations of the road will start to wear you down over time. You can stock up on certain motorcycle accessories that make it easy to go long stretches without stopping. Add these devices and gadgets to your packing list to enjoy the experience of traveling and ensure you make it to your destination safe and sound:
Full-Face Helmet
Wearing a helmet is the best way to stay safe while riding. Most states have specific motorcycle helmet laws, and you will likely be crossing state lines during your trip. You can choose between a half-face helmet, or skull cap, and a full-face helmet, but the latter gives you more protection on the road. It also blocks the sun and wind from hitting your face on the highway so you don't have to worry about getting wind or sunburn. If you wear a half-face helmet, you'll need to wear goggles over your eyes, but your eyewear will start to pinch your face after a few hours of riding. Go with a full-face helmet when taking a long trip, just to be safe.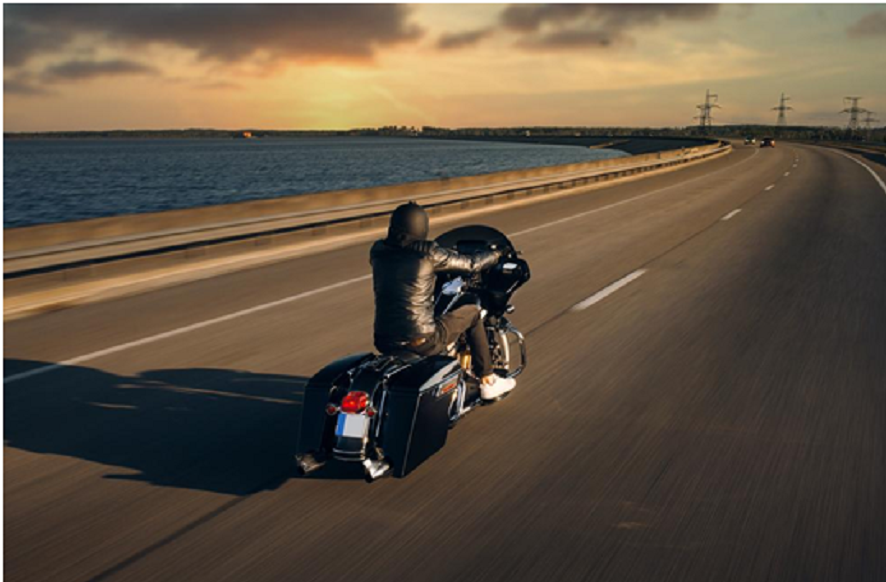 Bluetooth Headset
You never know when you might need to check the directions on your road trip. You shouldn't have to pull over to the side of the road every time you need to look at the map or make a call. Use a motorcycle Bluetooth headset to stay connected to your mobile devices while driving. The intercom clips onto the bottom of your helmet, so you can speak directly into the microphone without adjusting the device. It comes with voice recognition for hands-free helmet communication. Just speak into the microphone to access the features you need without taking your hands off the handlebars or your eyes off the road.
Lots of riders like to listen to music while taking a road trip. There's an entire generation of music devoted to the open road. Use your communication system to rock out to your favorite playlist. Make sure your device comes with high-quality motorcycle Bluetooth helmet speakers that produce clear audio in every situation.
Comfortable Seat
Riding for hours on end can be a pain in the rear. Most factory seats are made of plastic, which can be hard on the body. Do your behind a favor by upgrading your factory seat before taking a long road trip. Use a cushion made with high-density foam to absorb the vibrations of the road. It should be firm but not overly rigid or you could hurt your back. The surface should also come with treads that help you stay in place while riding. Consider customizing your seat cushion based on your specific body type for an even smoother ride. You shouldn't have to worry about slipping off the seat even when it's wet.
Tank or Side Pack
Motorcycles aren't exactly known for their storage capacity, so you might want to add a tank or side pack to your bike to make more room. Traveling light may sound appealing, but the more you bring along, the less you have to stop.
Make sure you have everything you need to safely navigate the road, including extra clothes, food, water, a first aid kit, repair tools, and other outdoor essentials like bug spray, maps, flares, GPS, and sunscreen, especially when taking the backroads.
Hydration Pack
You won't get very far without drinking water. Staying hydrated can feel like an afterthought when you're riding, but your body continues to burn calories even though you're sitting down. Reaching for a bottle of water can be dangerous while driving. You should come to a complete stop before taking your hands off the handlebars. Consider wearing a hydration pack underneath your jacket to keep your water within reach. The straw stays close to your mouth for hassle-free sips. Drink slowly and consistently throughout the day to limit bathroom breaks without getting dehydrated.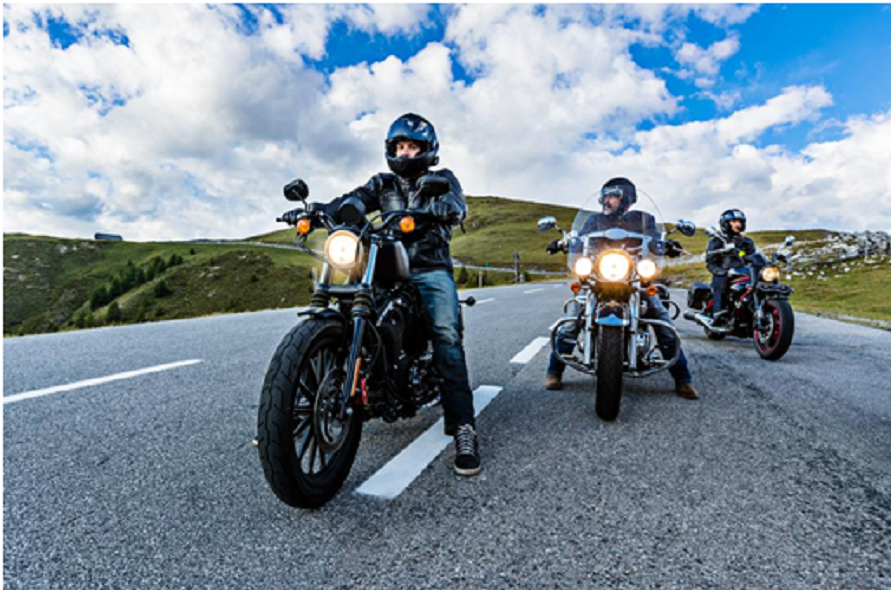 Use these tips to make the most of your time on the open road. There's no better way to experience the great outdoors.
If you are traveling in a group, everyone will need to use helmet communication to keep the conversation going. You can give each other a heads-up when you want to make a stop or use the bathroom. Use a wireless system that can accommodate the number of people in your group. You can then sync up to talk freely while navigating to your destination, just like you would in person.